A Vacation Destination for your Pet
Dog Days Camp is located near the Ganaraska Forest in a beautiful country setting. Our property is 86-acres with a scenic mix of fields and forest, a huge spring-fed pond and vast open fields.
As life-long dog owners we understand that your dog is more than a pet, they are a member of your family. We also know that all dogs have different personalities, with this in mind we take care of our campers on an individual basis.
Thanks Ari, I really love your place. It's a step above anywhere else I've seen! I appreciate the tour we had and look forward to seeing you again!

- Jeff Wilby,
Greyhound from Newmarket
At Dog Days Camp we are committed to the ultimate in quality care.
As lifelong dog owners we are committed to providing a comfortable experience for your best friend while you're away. "In our home" boarding is available for smaller or timid dogs at no extra cost.
At Dog Days Camp we offer convenience at reasonable rates. We offer many services for your friend and are dedicated to providing a unique approach to Dog Boarding.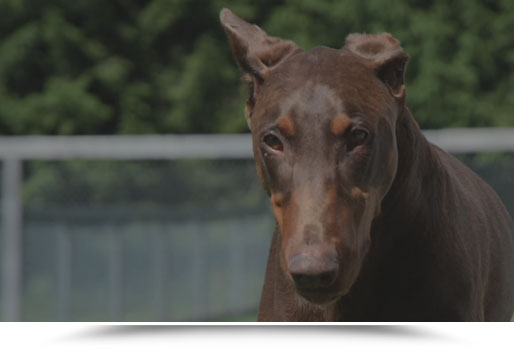 Click Here

to see a quick movie
of a typical day at Dog Days Camp.